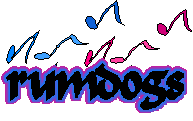 The Parties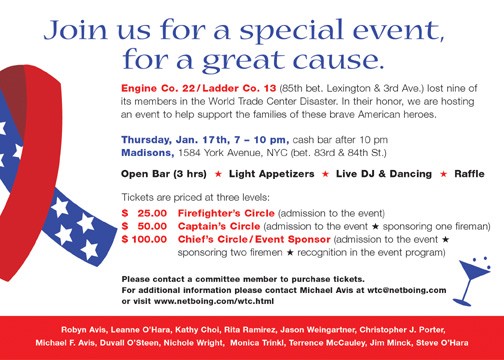 where's the next party?
(details to be announced soon)
for more information and guestlist
the 2001 Summer Jam
(virginia beach will never be the same)
Oceans on Atlantic Avenue
beach cookout sept. 1
Mahi Mahi on Atlantic Avenue
(featuring REO Speedwagon and the rumdogs crew sept. 2)





Movin' and Groovin' in Montreal
Saturday July 7th
party en français


Midsummer Night's Dream
Saturday June 30th
dancing to the music under the moon and the stars
(fireflies optional)
listen to the music




the rumdogs rock the ravenite
saturday june 2nd @ velvet
(formerly known as the ravenite socialite club)


Vodka in VA Beach
we bring in memorial day weekend in style...
(pictures coming soon)



Boston Tea Party
Ms. Jackson please breakout the crumpets and egg nog for the next episode
Friday December 15th




Outlaw Party (Ice Cream Party)
for Brother Jay the Law Dog
Moonlighting
85th Street & Amsterdam
October 21st


Oktoberfest!!!
October 7th


Desert Jam
chillbill, turtle, and yellow make the desert a hot spot
Palm Springs/Palm Desert, CA
September 24th

Triboro Samurai Showdown
September 7th


Bar Par-tay
Brother Jay presents the Party in Boston, MA
July 28th

The Y2K Summer Jam
Presented by J-Low the Pimp
July 14th

The Next Episode
chillbill drops hits like heavy water
messune provides the atmosphere
June 9th

Surf into Summer
@ the Sugar Bar in Waialua, HI
May 28th


Backyard Bar-B-Que Jam
Hosted by Jayones
cleveland, ohio
Saturday May 20th, 2000


Sun is Shining
Cinco de Mayo
the rumdogs crew celebrates
Friday May 5th


April Showers to May Flowers Party
April 29th
The Outlaw Parties Return...

The Rumdogs Crew Y2K Party
December 31st, 1999 to
January 1st, 2000
Check out the Rumdogs Year 2000 Party


The Rumdogs Present
Return of the Party
Friday November 26th


The Hunt for the Rum October
the hunt is on
October 22, 1999


Amsterdam Jam!
Saturday October 9th
Amsterdam, Holland

Rum-Shaker Party
Friday June 18th
@ Hush
(17 West 19th Street)


Rumdogs Dinner Party
Tuesday April 6


Messune's Miami Beach Birthday Party
Friday, April 2nd
(After Party in Bermuda)

Haarlem World Party
Thursday March 18
Haarlem in the Netherlands


The Rumdogs Royal Tea Party
Friday March 12
In Holy Loch Scotland

Winter Wonderland Jam
chillbill brought the pain!
Friday January 29th, 1999
The Original Outlaw Party
The Rumdogs Crew threw the outlaw party in Riverside Park
It doesn't stop 'til the cops come...



The L Seekers presented a Party for the Rumdogs at Mystic Lounge