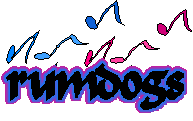 Mix Tapes and CD's
We have what you have been searching for...and more!
Below is a list of the mix tapes currently available - these tapes are also available on compact disc.
Click on the hyperlinks to listen to some of the tapes on-line!
---

Sol to Soul
From Havana to Hawaii
Music that would make Castro smile...



Mambo Number 5
Truly Madly Deeply
Guantanamera
Jump In the Line
Oyo Como Va
Bamboleo
Hot Hot Hot
Bang Bang
Let the Sunshine In
California Dreamin'
Kokomo
Elutheria
...and many more

To reserve your copy Click here

---
Jackie Brown's Rum Punch
Inspired by Jackie Brown

across 110th street
rapper's delight
set it off
just a touch
before i let go
the payback
real love
bam bam
murder she wrote
only you
bonafide love
you make me wanna
To Order Click here











---
Rum Shaker Mix
Shake your Rum
i'll house you
da dip
shake that @$$
warm it up kane
treat em right
it takes two
dreams
all about the benjamins
hypnotize
children's story
gone til november
el segundo
guantanamera

To Order Click here










---
Old to the New


knockin boots
tonight is the night
love u so
sumthin sumthin
loungin
everything
ladiez
return of the mack
fast love
phenomenon
hot music
clap your handz
feel so good
franklinz
all about the benjamins
flava in ya ear
slow down
i get around
bonita applebum
creep
4 seasons of love
To Order Click here









---

Gold Mix


no delayin
the show
reminisce
right here
around the world
f$#@ing you tonight
one more chance
don't ever wonder
honey
can't hold me down
avenues
6 minutes of pleasure
award tour
you bring me joy
hold on
gone til it's gone
rumble in the jungle
guantanamera
hey young world
big poppa
you know how we do it
champion
no guns no murder
number 2
cream
don't let money
car wash
lady marmalade
love hangover


To Order Click here



---
House Party Two
intro with slick rick
hypnotize
all about the benjamins
dreams
dwyck
got it made
grand groove
just a friend
passing me by
in my bed
not tonight
is new york in the house
ladidadi
top billin
real love
hot butter
electric relaxation

To Order Click here


---
Seventies Classics
Experience the seventies
i will survive
ring my bell
to be real
don't stop til you get enough
celebration
one more chance
a b c
moving on up
sex machine
white lines
set it off
just a touch
if it isn't love
every little step
remember the time
To Order Click here
---
More Mix Tapes