Far from home with no place to stay...
So what would you do if you had a Saab 9000 turbo with no particular place to go? The rumdogs crew didn't really have a destination when we decided to roll to Boston for a little vacation.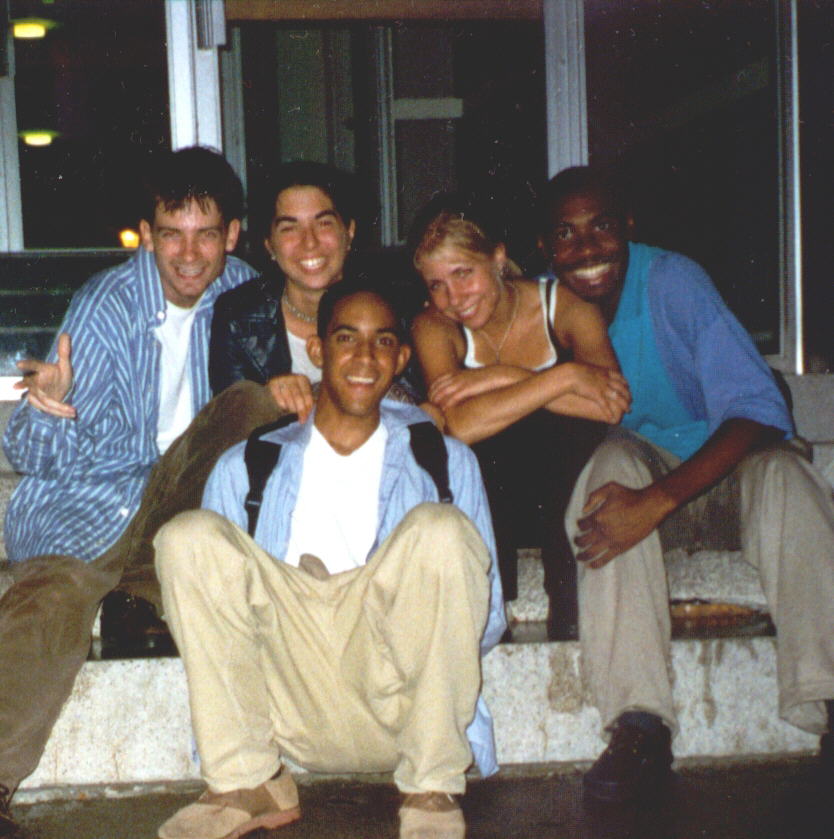 One Friday evening we simply packed our bags and headed North. Three hours later we found ourselves in Boston, in search of the legendary Citgo sign. This sign is the gateway to the little street behind Fenway Park's Green Monster; home of some of the clubs and hot spots in Boston. And since we came to party, this was the place we wanted to be...

Unfortunately, this sign wasn't quite that easy to find. After a few minutes of searching, finding ourselves lost in our own sauce, we decided to ask for directions. We asked a man in a red pick-up truck if he knew how to get to this place of milk and honey. He replied, "Follow me!"

We arrived on the scene of Landsdowne Street not a moment too soon. Mobs of people waited to get past the velvet rope at each of the many establishments that lined the street. It was definitely the place to be. We thanked the friendly guy in the pick-up truck as we parked the Saab 9000 turbo (aka wündercar). He smiled and nodded his head as if he knew what we were up to. With that we were on our way to yet another crazy adventure...

You see friends, even though we are the rumdogs crew of international mystery and intrigue, and things seem to come together with ease, the fact is, we work extremely hard to make things happen. Getting a party started takes more than a little toe-tapping. And we needed this party to be all that and then some from the Charles River to the Bay because we were far from home with no place to stay.

As it would turn out, we got our groove on all night long, and danced to just about every song. But just as Cinderella had to leave at the bell before the spell wore off, we had to stop grooving at two due to the Boston liquor curfew. We're not politicians or anything like that, but we are not big fans of this law.

In any case, we were without shelter, in Boston, far from home - all dressed up with no place to roam as all of the clubs and hot spots closed.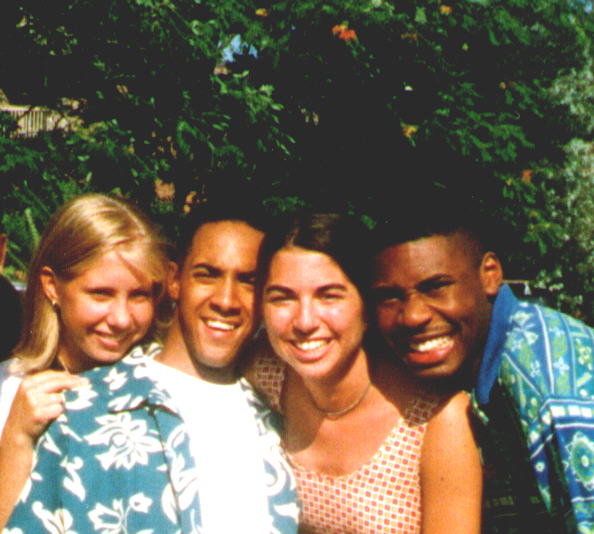 But just as soon as we began to frown, things turned around for the better. A nice group of people representing for Northeastern told us not to worry. No place to stay, no problem. "You can stay with us," they offered.
"Are you sure?" We were all pretty much in disbelief, even if we are the rumdogs crew, this doesn't happen to us everyday. Anyway, we got our grip and proceeded to tell them all about the crew and the trip. As fate would have it, they had seen the Saab grooving and moving through the streets of Boston earlier that night. We told them it must have been during the time that we were sort of lost. Needless to say they were amused...
The next day, after thanking them for our brief stay, we were off on yet another road with no particular place to go. Still, we give many thanks to Kendra and Maria, and the rest of the crew that looked out for us even though they didn't have to...
And that's our story about that.