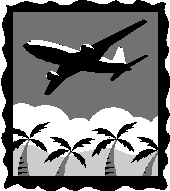 The adventures of the rumdogs crew
Our adventures never cease to amaze. Read more about our road trips or check out the picture pages. Whether you see us in Atlanta or Zurich, you can be sure it is going to be a good time. When we come to town, we get down and party!!! So take your time to enjoy the sights and sounds of the rumdogs crew. You may find that we have exactly what you are looking for...








The rumdogs crew currently offers rental properties in Martha's Vineyard and the Poconos. Other rental properties will be offered soon.


The World Renown rumdogs crew is dedicated in spreading love and happiness; providing entertainment @ its best! We constantly aspire to greatness - owed mostly to music. So if you are feeling down and out; sad because the rumdogs crew is not around in your town to inspire and entertain you, have no fear, the Listening Room is sure to have the elixir to fix you.... Great grooves guaranteed to make you shake your waist and bring a smile to your face; we have the most fun under the sun!!!






Send A Postcard!




Book a Trip!


The Story | USS McKensie SSBN 62 | The Crew | Road Trips | Send A Postcard | Mix Tapes & CD's | The Listening Room
The Picture Pages The Parties The Products Tales and Travels The Bookclub The Women Sign the Guestbook The Rumdogs Crew SMS



© 1997-2003 The Rumdogs Crew, All Rights Reserved